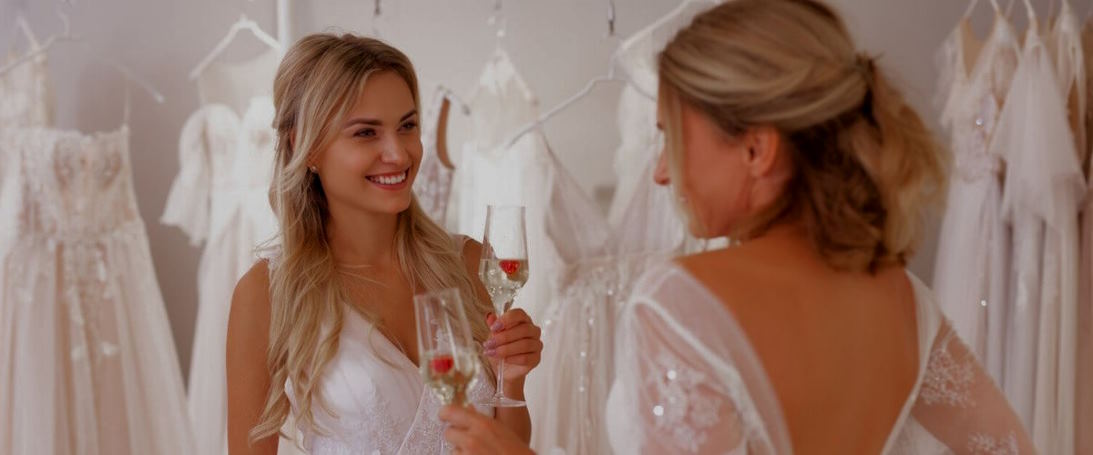 Doing Your Research: Bridal Dress Shopping Preparation
Explore Dress Styles
Bridal fashion is diverse, with countless styles and silhouettes to choose from. Consider styles like ball gown, A-line, mermaid, sheath, and more. Research the characteristics of each style to understand what might flatter your body type and match your wedding theme.
Gather Inspiration
Bridal magazines, wedding websites, and social media platforms are treasure troves of inspiration. Create mood boards for Pinterest boards filled with dresses, accessories, and overall wedding aesthetics that resonate with you. This visual collection will guide your choices during dress shopping.
Set Realistic Expectations
Research helps you understand what's available in the market and what to expect regarding pricing, trends, and alterations. Setting a budget based on your findings ensures you stay financially comfortable.
Identify Must-Have Features
Take note of specific dress features you desire: lace detailing, a long train, a sweetheart neckline, or intricate beading. Knowing your preferences will streamline your search.
Boutique Selection
Research bridal boutiques or those you're willing to travel to. Read reviews, check their dress collections online, and verify if they carry designers or styles that align with your vision.
Body Type Consideration
Consider your body type and what styles typically flatter it. Research how different silhouettes enhance your natural beauty. Keep an open mind, but understanding your body shape can be an excellent starting point.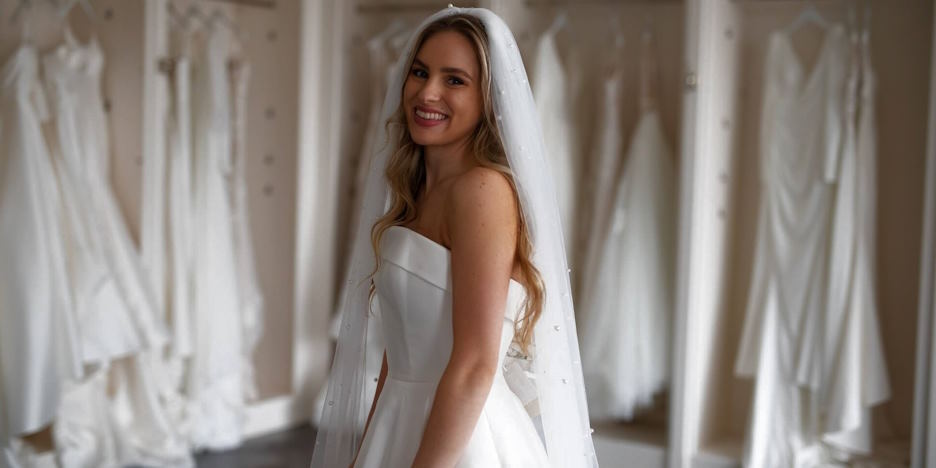 Timing and Appointments
Look into boutique policies, such as appointment requirements and any lead times for dress orders. Some bridal boutiques may require appointments, so book beforehand to secure your preferred date and time.
Communicate with Your Entourage
If you bring friends or family to your dress shopping appointments, communicate your vision and preferences with them. Share your research findings so they can provide helpful input.
Personalize Your Dress
Research customization options. Some boutiques offer custom dress design or alteration services, allowing you to add unique elements to your gown.
Stay Open to Surprises
While research is essential, be open to surprises. You might fall in love with a dress style you hadn't initially considered.
Trust Your Instincts
Ultimately, your wedding dress should make you feel like the beautiful bride you are. Trust your instincts and choose a dress that resonates with your heart.