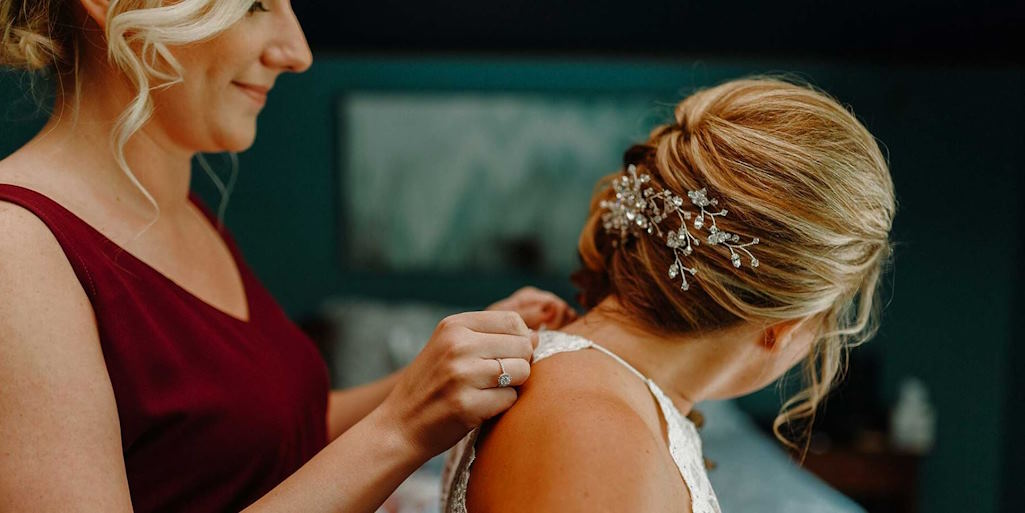 Bridal Hairstyling Tips: A Perfect Match for Your Special Day
Consider Your Dress and Venue
The style of your wedding dress can influence your choice of hairstyle. For example:
Updos or soft, romantic waves work well to highlight the neckline.
Consider elegant updos or half-up, half-down styles to balance the look.
Flowing, loose waves, braids, or floral hair accessories can complement these styles.
The location of your wedding can also guide your hairstyle. Loose, natural styles work beautifully for outdoor and beach weddings, while formal indoor venues may call for more structured updos.
Trial Run
A trial run with your hairstylist is essential to ensure you're both on the same page. Bring inspirational photos, discuss your dress and wedding theme, and try different styles until you find the perfect one.
Healthy Hair
Start preparing your hair well in advance. Consider the following:
Trim your hair every few months to keep it healthy and free of split ends.
Invest in deep conditioning treatments to add shine and moisture.
Minimize heat styling in the months leading up to your wedding to prevent damage.
Accessories
Hair accessories can elevate your bridal look. Choose pieces that complement your hairstyle and dress, from veils and tiaras to flower crowns and barrettes.

Hold and Shine
Opt for professional-grade hair products that offer a stronghold to keep your hairstyle intact throughout the day. Also, use a shine-enhancing product to add a healthy glow to your locks.
Veil Placement
If you're wearing a veil, discuss placement options with your hairstylist. The placement can affect your overall look, whether it's a classic cathedral veil or a birdcage veil.
Weather Considerations
Be prepared for weather conditions, especially if your wedding is outdoors. Have products like anti-frizz serum or hairspray on hand for touch-ups.
Emergency Kit
Create a bridal emergency kit with extra bobby pins, a small comb or brush, hairspray, and any specific products your stylist recommends.
Comfort Matters
Choose a hairstyle that you feel comfortable and confident in. You'll wear it for an extended period, so comfort is key.
Plan Ahead
On the big day, start hairstyling well in advance. It allows time for any adjustments and ensures you're not rushed.